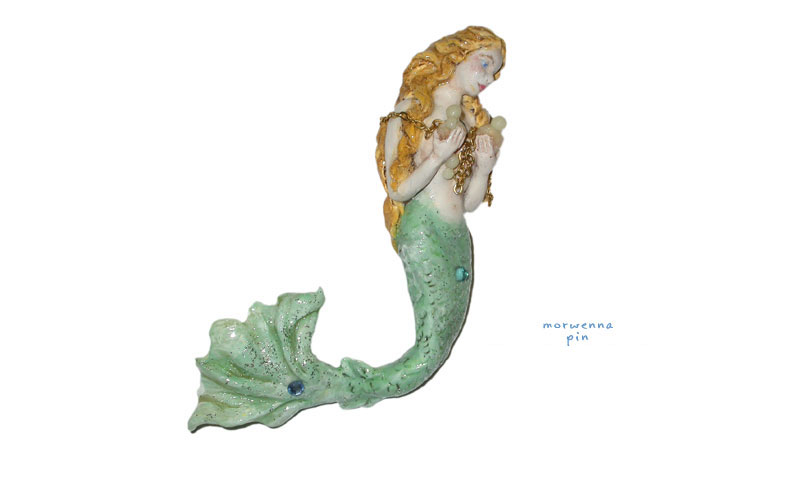 Click pic for close-up
Morwenna mermaid pin - polymer clay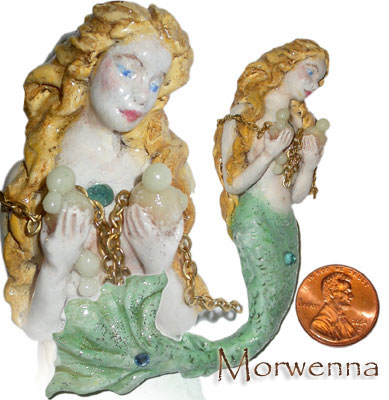 The magic spheres she holds glow in the dark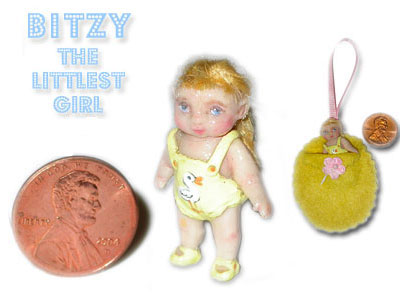 Bitzy miniature - polymer clay. The cutest littlest girl you've ever seen
FOR SALE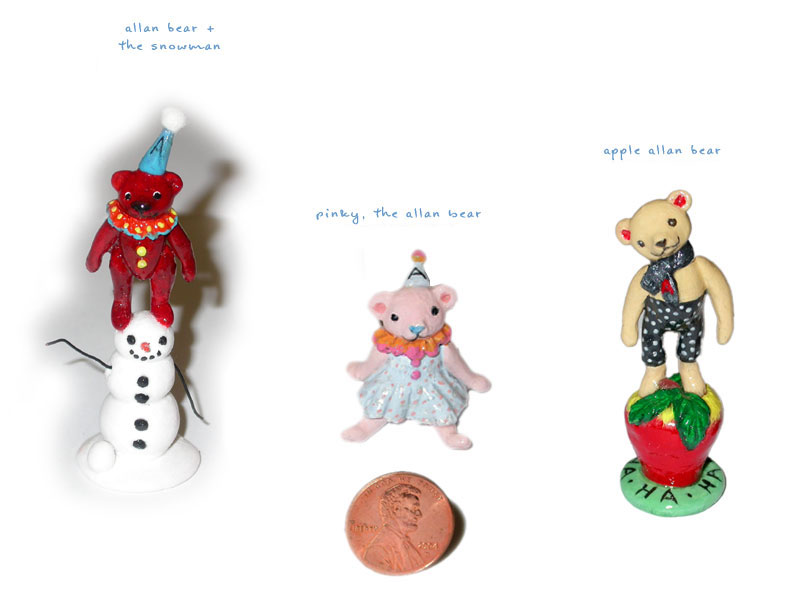 Allan Bear miniatures Allan and the Snowman, Pinky Allan, and Apple Allan - polymer clay
FOR SALE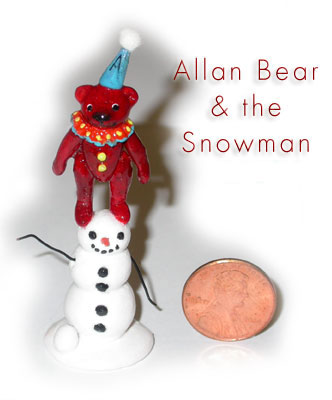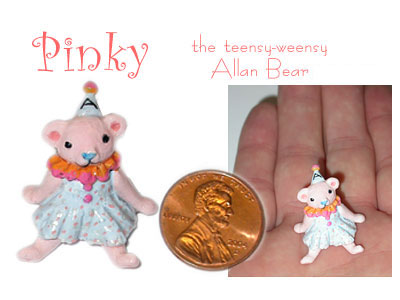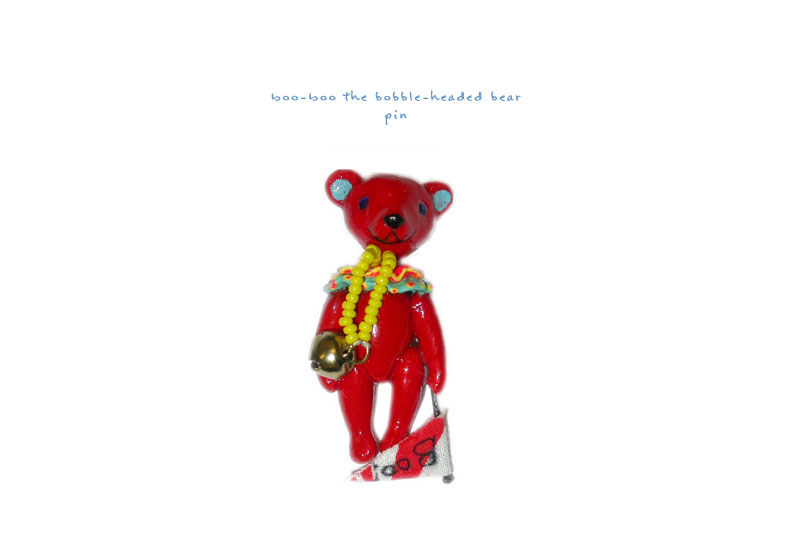 Boo-boo Bear pin and has a wobbly head. He wears a jingle bell and holds a flag that say boo boo! Polymer clay.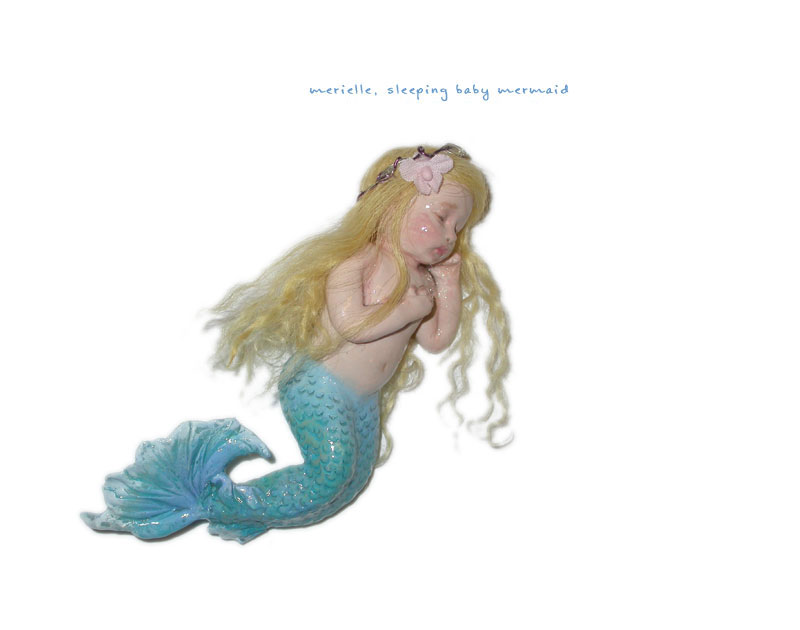 Click pic for close-up
Merielle is the sweetest baby mermaid sculpted of polymer clay.
She is delicately detailed, meticulous painted, like the other characters.
Her hair is hand-dyed lamb's wool.
All art signed and dated. Available to buy now where indicated. All can be made again.